If you have a 40L cylinder, you can exchange it for the 60L at all SodaStream stockists. 
Sparkle Note: The 250 ml steel cylinder cannot be exchanged for a new gas cylinder.
The SodaStream 60L Screw-in Cylinder is compatible with the following Sparkling Water Makers: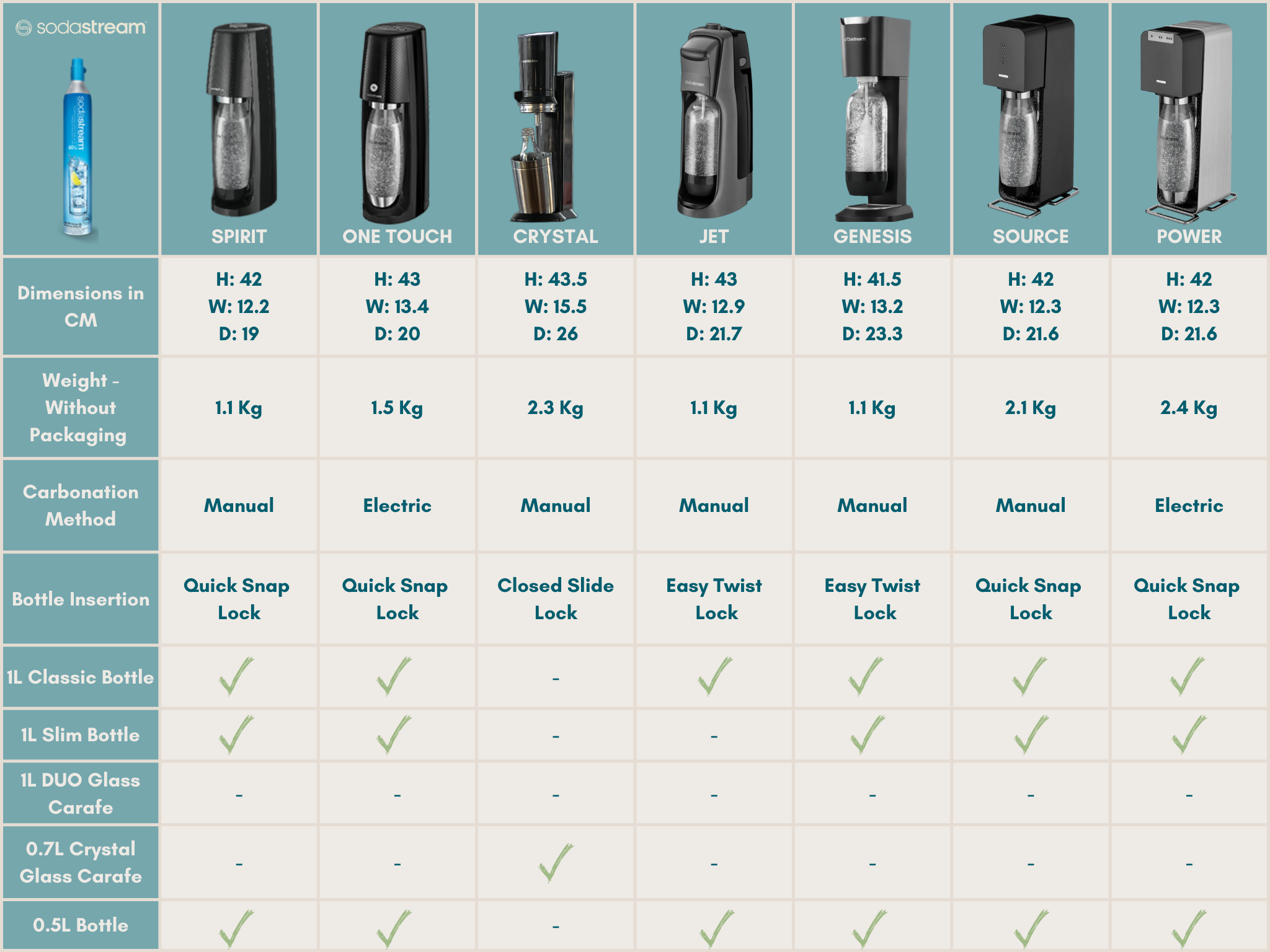 Questions? Contact us via email or phone at 1300 SODASTREAM.